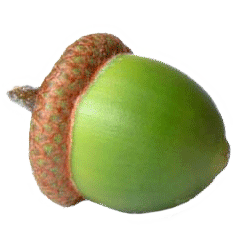 The following is my reflection on the journey we have been on at Oak Wealth Advisors since our inception ten years ago.  Thank you for helping us get where we are today.
Over the last ten years, it has been a story of doing what people thought could not be done.  The experts in the financial services industry were sure that having a focus on families with members with special needs would be a disaster.  "Too much work," "they are too needy," "they have no money," "the laws are different for them."  I heard it all.  The experts are wrong.  The reality is that the past decade has been the most personally satisfying ten years of my nearly thirty-year professional career.  The families we serve with loved ones with special needs are like all families, each with their unique challenges.
I have two great colleagues who share my passion for helping our clients and the thousands of others we have assisted through our presentations, materials, website, and YouTube channel.   Jan and Randi have skills that complement mine.  Their desire to help our clients get the best possible results drives them to find solutions where it sometimes appears that none exist.
I also have benefited from an amazing support network.  Both my family and our clients have been so supportive as we have grown the firm.  It was their feedback that convinced me to find a permanent location for the company that we could customize to provide clients with the feeling of being in a home.  We want our clients to feel comfortable sharing their stories and concerns and our new space provides that environment.  It also gives us room for many more years of continued growth.
Ten years ago, my brother was the inspiration for starting Oak Wealth Advisors.  Following my wife Beverly's suggestion to realign my career in financial services with my passions, I allowed my brother's achievements to be my motivation for helping other families facing challenges similar to his.  Our mission from the time we opened the firm has been to help people improve their personal finances through the objective advice and fiduciary wealth management we provide.  Our intention has been to develop expertise and a broad network to address the wide-ranging challenges faced by families like mine with a loved one with special needs.
As I look forward, our next decade will involve expanding our staff in our new client-centered office, maintaining our position among the leading special needs financial planning firms in the country, and adding significantly to the number of families we will positively impact.  I appreciate all the relationships we have developed at Oak Wealth Advisors and I know that we will continue to strengthen them as we embark on our firm's second decade.